---
Life Coaching is one of the most rewarding careers you can have.
Click here to watch a short video of our CEO interviewing one of our students.
Can you imagine assisting people to move forward in their lives, become a greater version of themselves, and achieve amazing goals, and how good that feels for you?
Can you think what it would be like to help people to stop focusing on the drama, turn that negative voice into a positive one, and propel themselves forward into an incredible outcome?
Can you get a sense of what it feels like to have someone say 'thank you' because your coaching skills have just helped them overcome a seemingly insurmountable obstacle, and they are so proud of themselves?
Aha. Pretty awesome stuff.
That's what being a Coach is all about – helping people eliminate their fear and their procrastination and everything else that's holding them back, and find their passion, build their self esteem and their confidence, and achieve something really worthwhile, that makes them feel amazing!
Personally, we love being on that journey with our clients.
And, apart from being a catalyst of change in someone else's life, being a Coach can have some incredible benefits in your own life too.
You can work your own hours, you can earn whatever income you want to, you can have time for all those things in your life that sometimes take a back seat, you can drop off your kids to school, and pick them up on time, you can have better relationships, and you can understand people so much better.
You can dramatically improve your life. Dramatically.
And get rid of your own drama.
So, whether you're someone who is fed up with the daily humdrum of working for someone else and not really enjoying it, or you're someone who wants to inspire their team at work, or you're someone who's taken time off from work and is looking for their nice shiny new career, consider becoming a success coach.
Think about it.

---
Here's how we train you to become a success coach and dramatically improve your own life and the lives of others…
We train using the International Coach Federation's code of ethics and core competencies. Plus more!
The International Coach Federation (ICF) is the leading worldwide authority on coaching, and we believe in what they stand for. We also believe that there are even more facets to coaching than are covered by the ICF, so we've covered them too. Why not? You want to be a great Coach, so we have the perfect training to ensure that happens.
We deliver great training that you'll really 'get'.
Coaching is not a regulated field anywhere in the world. That means you don't need a nationally accredited certificate, or anything similar. In fact, unfortunately, some people call themselves life coaches, workplace coaches or success coaches without any training whatsoever. We deliver great training that really sinks in. We provide you with all the support you need in order to succeed in this industry. We give you first-hand knowledge about the industry and what you need to know in order to be whatever or whoever you want to be in it.
Our program is extremely experiential.
That means we're not into making you do large written assignments or exams. We want you to develop your coaching skills immediately, and you do that by 'doing'. We encourage you to practice, practice, practice! We encourage you to tweak and hone your skills by role-playing with your fellow coaches-to-be. We encourage you to model the coaching skills of your trainer, who is an extremely experienced Coach with a thriving coaching business.
We incorporate teleconference and Skype training with webinars and additional phone/email support.
We believe in supporting all kinds of learning styles, and we understand the importance of you being able to fit your training into your current lifestyle. Our course is conducted via Skype, teleconferences, and videos, over a period of 12 weeks. You'll be expected to join us for an hour online each week, and will have additional work to do in-between sessions.
It's called Accelerated Coach Training for a reason!
Yes, we believe that it is our responsibility to ensure that you are kept accountable for reaching your goal of becoming a successful Coach. And we also believe that coaching skills can be taught in an accelerated fashion, so that you can get out there and start your business or take the skills into your workplace as quickly as possible. Therefore, we developed our Accelerated Coach Training program to start on a certain date and end on a certain date. We will support you to achieve all the learning outcomes necessary in between. This program is not for the half-hearted. It is full-on, and it is worth it. However, having said that, all of our students have found that they've been able to fit the course around their regular lives with ease.
Our course only takes three months – and can be done from the comfort of your home or office!
Imagine being a fully certified Coach in only 3 short months!! Without leaving home!
We will teach you to become a Coach and have your own coaching business.
We'll teach you the secrets of success that will have you happily living the life of your dreams.
*** Please note, a pre-requisite of this version of the Accelerated Coach Training program is NLP Practitioner certification ***
Course details:
Location: Online
Online sessions: Once a week for 12 weeks (if you can't make these webinars live, they will be recorded and sent to you).
Start date: TBC
Course fee: $1997 

Give us a call on 1300 303 905 or send us an email at info@darecoachingacademy.com.au
---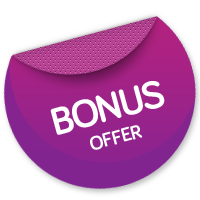 Oh, and we have some Bonuses for you:
These are HUGE!
We have a money back guarantee!
If you decide that coaching isn't for you, or you think the course isn't any good, we'll think you're crazy, but we'll give you your full money back, as long as you tell us by the end of the second day of face-to-face training.
You'll get 3 months of coaching  from Master Coach & Trainer, Samantha McDonald!
This is priceless! You'll be coached by one of the most experienced coaches in Australia, someone who has coached thousands of people, and who is 100% dedicated to making sure that you do whatever you want to do in this industry. Samantha will give you one group coaching session per month for 3 months, to help you reach your personal and business goals!
You'll get 12 months of mentoring!
When starting out as a Coach, it's vital that you be mentored to ensure that you're doing the best you can with your clients, and that you're continually building your business. You'll receive a year's worth of mentoring, which will make a huge difference to the ongoing quality of your work.
You'll receive 10 FREE copies of the book, "Secrets of Great Success Coaches Exposed" and 10 FREE copies of the book, "Millionaire Coach"!
(This is worth $600!) You can give away or sell these books to your coaching clients. These excellent coaching resources have Samantha McDonald as one of the featured coaches.
Let us show you how phenomenal you can be. Call us now on 1300 303 905. Or email us at info@darecoachingacademy.com.au